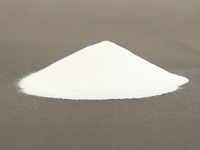 Basic information: Asaigermanium is produced by organizing polycrystalline germanium(purity of 99.9999% or more)using unique technology. It has been confirmed that it has high crystallinity and is extremely stable to temperature, humidity, and light. Germanium, which has semiconductor properties, has been used in transistors and diodes. Today, they are mainly used in industrial fields such as solar cells and infrared lenses for night vision cameras.
Available products: As a supplement, Asaigermanium can be processed into capsule type, tablet type and added to something to drink. In addition, it can be added to creams, lotions and soaps as skin care cosmetics.
(1) Asaigermanium Capsules
(2) Asaigermanium Tablets
(3) Asaigermanium Face cream
(4) Asaigermanium Face lotion
(5) Asaigermanium Soap


Since 1967 Asai Germanium Research Institute is continuing innovation & research for new development purpose, and does not sell products directly. To buy Asaigermanium products, contact partner company responsible for international sales & export by click here
Brand logo mark: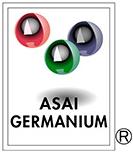 The logo mark is always printed on products using organic germanium manufactured by Asai Germanium Research Institute. The safety and usefulness of the data, this logo mark as applicable only to the organic germanium, which is used in products. The safety of product(s) without Asaigermanium logo mark is not confirmed and may harmful to the health. Be careful not to buy fake product which is sometime very dangerous for health. Only buy genuine product manufactured at Asai Germanium Research Institute.
※ The safety and usefulness of organic germanium, which is manufactured and selling by other companies are not guaranteed.
* In the case of a single compound as an ingredient for food, it is defined as an equivalent compound only when all of the "raw materials", "production method" and "purity" match by the Japanese Ministry of Health, Labor and Welfare.